New shirt every 3 months
All shirts 100% Cotton
Every shirt made individually to your measurements
No contract, cancel anytime
New shirt every 2 months
All shirts 100% Cotton
Every shirt made individually to your measurements
No contract, cancel anytime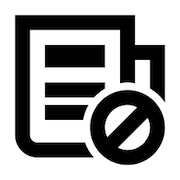 johnjohny subscriptions can be cancelled at any time. When you sign up, you will create an online account where you can change payment details, update your address, and of course, cancel your subscription.

Worried about your measurements? Don't. When you subscribe to johnjohny, you'll receive an email explaining how we do it. Just measure a shirt that fits you well or send it to us and we'll do it for you.

What if there's something  wrong with your shirt? Don't panic, we have you covered. If there is any issue with the size or even if the fabric isn't what you were expecting, johnjohny will simply remake your shirt.
What an awesome product and service – Love it.
johnjohny is great. The time they take to personally measure you up ensures the shirt you receive to be a perfect fit for your body shape. Being able to select materials, colours and types from the samples they provide then have the shirts delivered over whatever period of time you pick is great too. Takes the hassle out of browsing in shops only to find nothing of interest or they don't fit right.
Love both the service and the product
Really good quality shirts that fit perfectly. Also great service from the stylist.
Perfect Fit
It's really great to have a shirt that fits properly it makes you feel great without having to try and adjust yourself all the time with clothing that doesn't fit.
Perfect Fit
johnjohny provides a superior quality product along with a service that makes you feel special. I haven't had clothes bring a smile to my face for years. It really gives you the feeling that you're worth something!